Islington, the JO & ME Collection by Brunelli.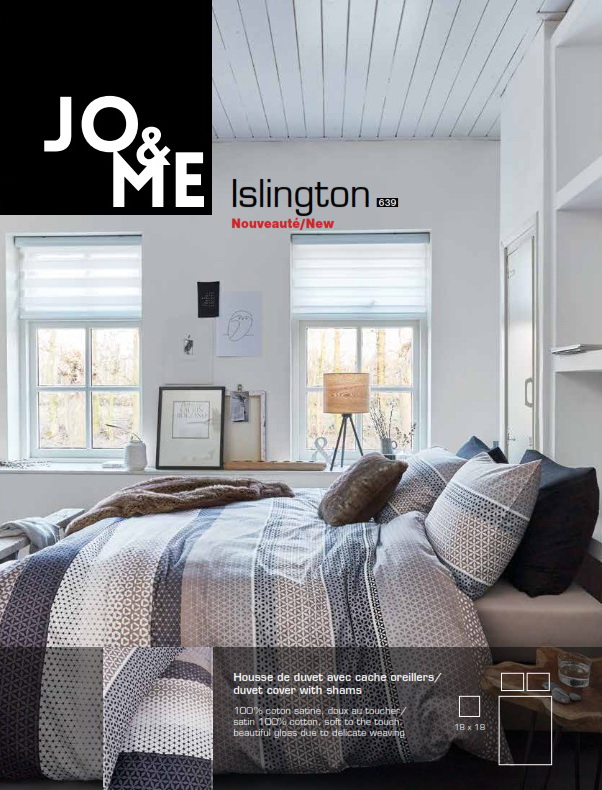 Duvet cover / satin 100% cotton.
A new collection from Brunelli. For the home linen lovers, a collection that reflects the latest european trends with a beautiful appearance. Soft to the touch and a beautiful gloss due to a delicate weaving. AVailable with the shams.
Ships free in Canada for orders over 100$ - (For other countries, please ask us for best available shipping rate)
Please indicate the number of items desired.
Sorry, this collection is no longer available
You may want to return to our
other collections.
---