L.A., a Rivièra Maison Collection by Brunelli.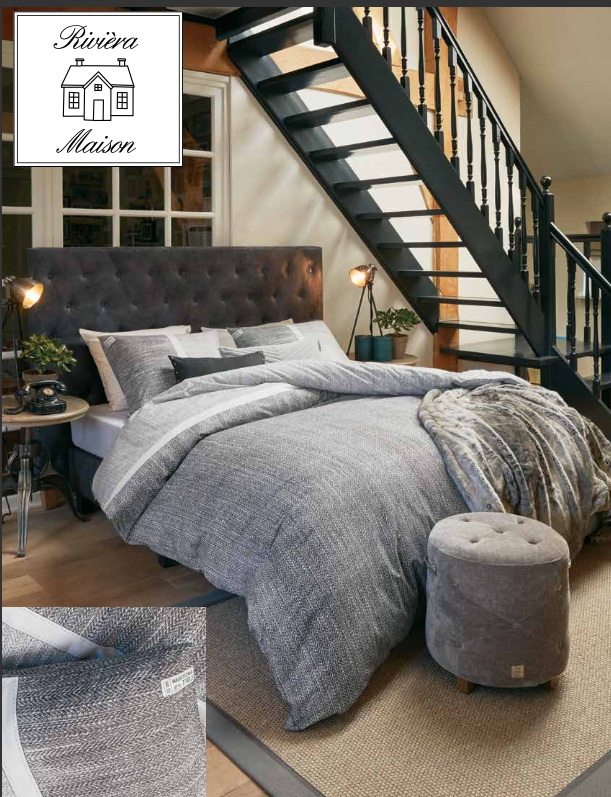 The L.A. duvet cover
Explore the 100% cotton finish of this Brunelli L.A. duvet cover. Available in Double/Queen and King sizes, it is sold with accompanying shams. The 100% cotton finish with a contemporary look of black and grey printed pattern over a white background will enhance the look of your bedroom.
Sorry, this collection is no longer available
You may want to return to our
other collections.
Looking for something different? Take a look at our main duvet cover page.
We also have cottage and children beddings under our cottage quilts page and also some baby bedding collections available.