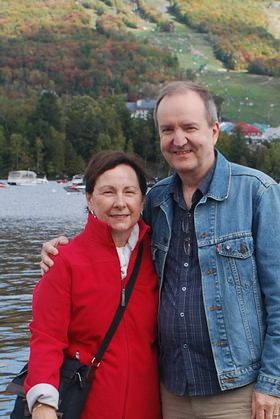 Diane & Jean, owners of
Cigale & Compagnie.

Welcome to Cigale & Compagnie.
Inspiring Home Design Ideas.
We welcome you in our online boutique with a personalized service. The idea to have an online boutique began during our many visits to Europe in the nineties.
We started importing tablecloths and little dresses for children from Provence. Subsequently, we added bedding collections offered by a Quebec distributor, and more recently, decorative items for the home and l'"Art de la table". We are are on the lookout for new products and "coup de coeur" to add to our site.
We hope you will enjoy our site.
An Online Boutique with a Personalized Service.
Please, do contact us if you have questions. We do our very best to reply very quickly. Diane & Jean wish you a wonderful time.
---