Nottingham Collection - The European Trend JO & ME by Brunelli.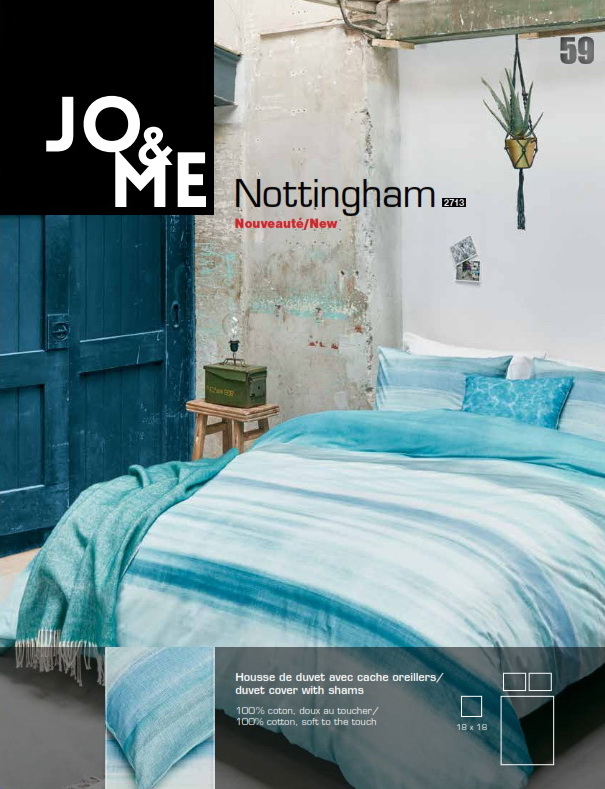 Nottingham Collection
100% cotton Duvet Cover with Shams. JO & ME, this new brand by Brunelli follows the latest european trends in beddings.
Please indicate the number of items desired.
Sorry, this collection is no longer available
You may want to return to our
other collections.