Jacquard mountain and decorative cushion coverModel Vallée red green. 60% cotton/40% polyester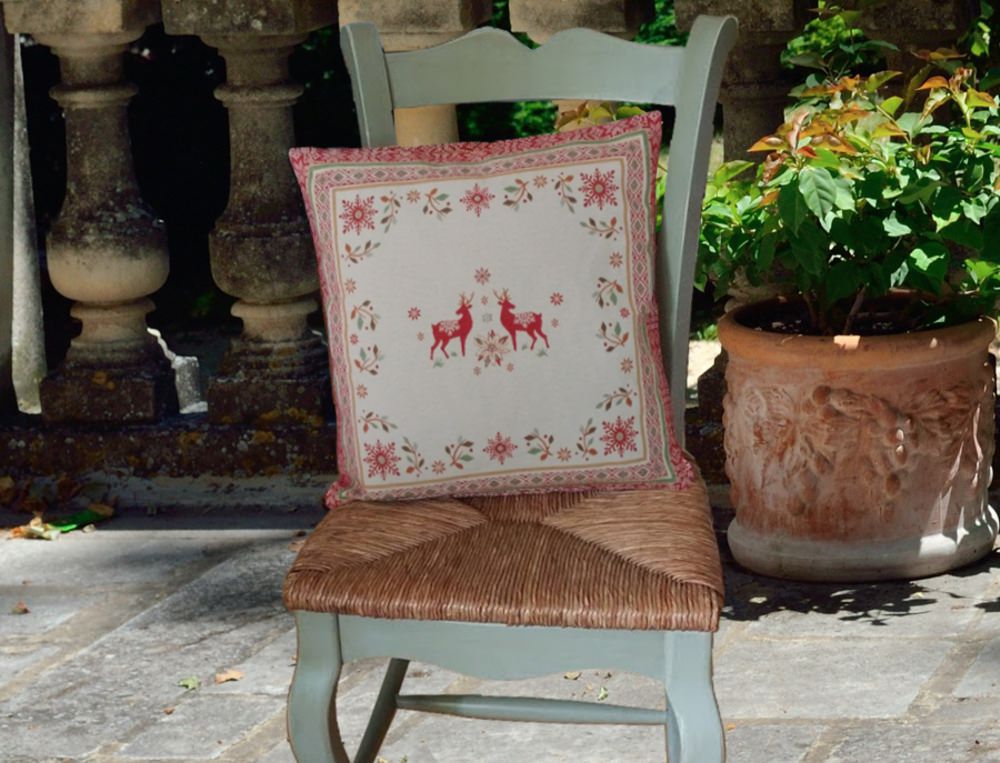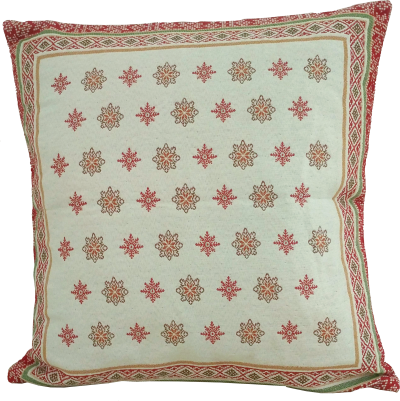 Back of the mountain cushion cover
Jacquard mountain and decorative cushion cover - Vallée red green.
60% cotton / 40% polyester 45x45cm / 18x18in
This decorative cushion cover brings you an original and mountain touch from the French Alps. Its style "on the Mountains and Valleys side" with 2 majestic deer surrounded by floral and snowflake patterns in red and green hues will be an essential accent in the decoration of your bedroom or living room. Equipped with a zipper, it will allow you to add and remove the interior filler for washing. Flowers and snowflakes, as a decorative motif, are symbols particularly prized in the mountainous regions of Savoie and Haute Savoie in France. Jacquard fabric, on the other hand, is a particularly elegant fabric with patterns woven directly into the pattern. It is generally thicker, of better quality and has very little creasing which gives it greater resistance to wear.
Please indicate the number of items desired.
Product Features:

Yarn-dyed Jacquard.
60% cotton, 40% polyester
30° wash.
Made in France.
Our tips for caring your yarn-dyed Jacquard cushion cover woven in 60% cotton/40% polyester
Your Jacquard provencal cushion cover requires a Machine wash at 30° set to delicate colors, very reduced mechanical action, normal rinsing and normal spinning. Do not bleach or machine dry. Ironing with a cold iron (110 ° C).