The provencal Jacquard tablecloth on the Mountain & Valley side Vallée rouge-écru. 60% cotton/40% polyester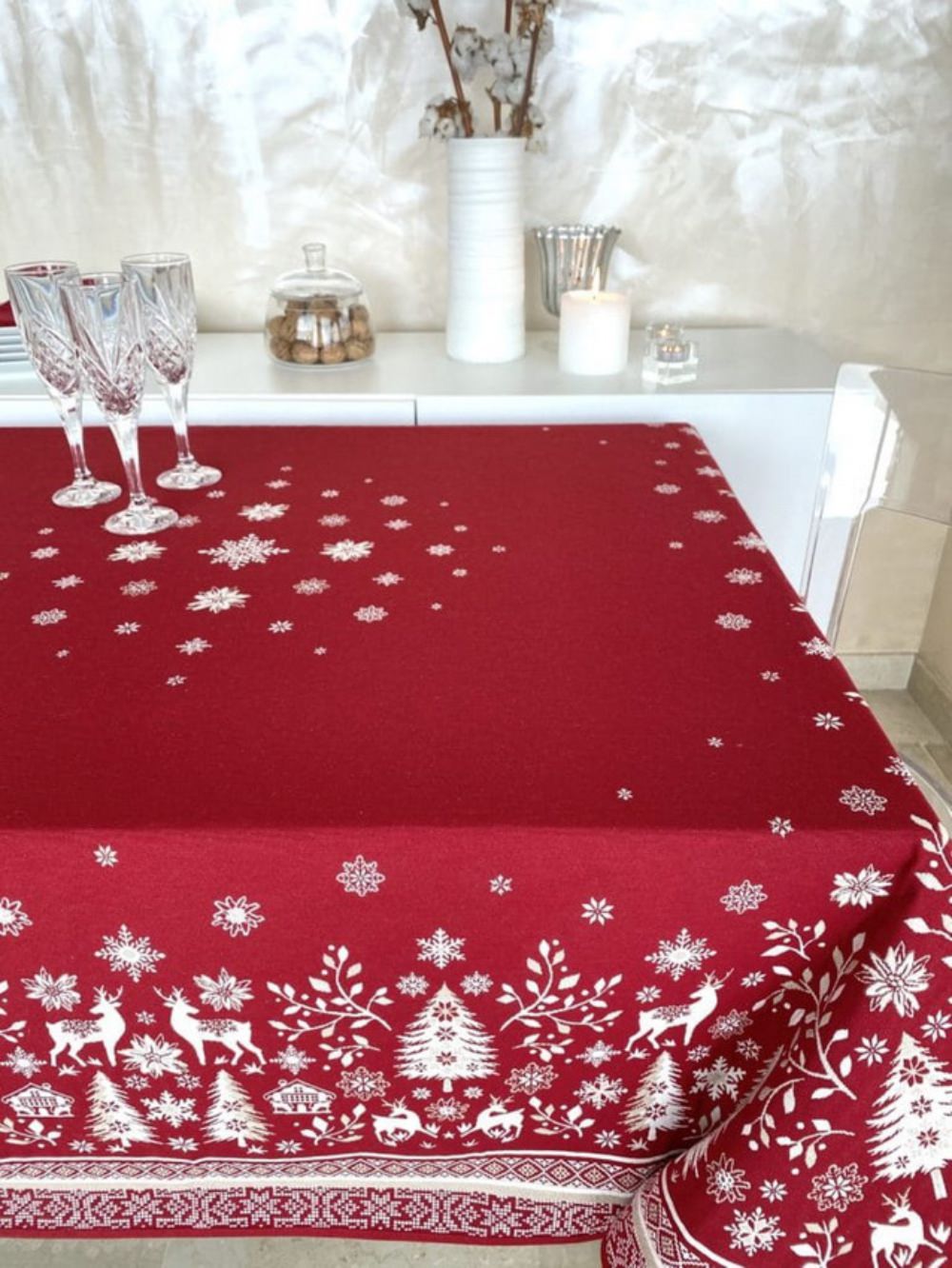 Yarn-dyed Jacquard tablecloth - Vallée rouge-écru in a rectangular size.
Please indicate the number of items desired.
Product Features:

Yarn-dyed Jacquard.
60% cotton, 40% polyester
30° wash.
Made in France.
Our tips for caring your yarn-dyed Jacquard tablecloth woven in 60% cotton/40% polyester
Your Jacquard provencal tablecloth requires a Machine wash at 30° set to delicate colors, very reduced mechanical action, normal rinsing and normal spinning. Do not bleach or machine dry. Ironing with a cold iron (110 ° C).